EMAIL
CUSTOM TURBOS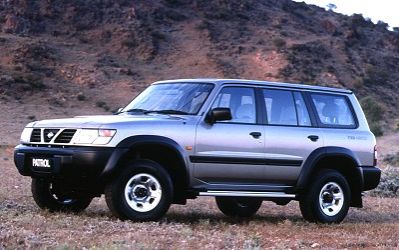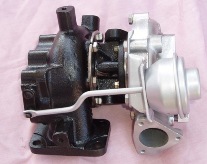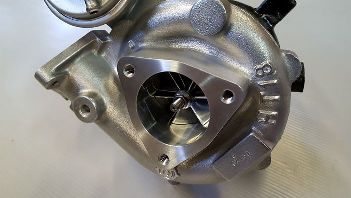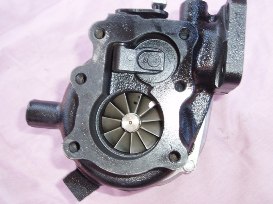 PATROL TD42Hitachi HT18 turbo
High Flow or rebuild
EXCHANGE
There are a couple levels of high flow on this turbo as the stock turbo is very undersized for the TD42 engine and the results are very impressive.There is modifications to improve low end torque and turbo restricts at higher revs which doesn't help when towing and on the hills. The rebuilt turbo is built to the highest quality and balanced to better than factory specs. All seals and bearings are replaced and the turbo is finished to a better than "as new" appearance.
The high flows has been developed to give the best response and reliability, while keeping the stock external components (manifold,oil water lines ect) fora striaght no changes fitment using alll the OEM parts. The turbine wheel and compressor are larger on the top option but conservative. It isn't desirable to give these turbo's lag from massive sized wheels so the upmost efficiency is focused on yet delivering high torque.
The added ported turbine housing work increases the air speed by reducing the turbulance caused by the wastegate hole.
On the Top high flow option, a higher pressure wastegate is fitted to allow for more efficient boost control at high boost levels. This pressure can be ordered while contacting to order.
These can be done as exchange in watercooled or non watercooled if the old turbo is the same.
Important to chech the Exchange conditions first on the SERVICES page
Here are the available options and there prices:-AUD$
Rebuild standard HT18 ...................$850

Includes:-
Fully overhauled including
new o-rings ,seal, bearings and bolts
Fully cleaned and dressed to be better than"as new" condition.
Fully balanced including 5 step and core balancing.

---
BASIC High Flow-.............................$1150

includes:-
Fully overhauled (as above)
BILLET 46mm compressor wheel
Ported turbine housing.
*This option is a starting upgrade for a budget build to allow for higher than stock boost but not to strain engine components from excessive torque. It removes the poorly designed and sized compressor wheel and add a more efficient and better flowing billet compressor wheel*
BILLET High Flow-.............................$1450

Includes:-
Fully overhauled (as above)
-BILLET 48mm compressor wheel
-Custom high flow Turbine Wheel
-Ported turbine housing Ported wastegate hole.
-High Pressure Adjustable wastegate Actuator.

All the features fitted and modified on this option are for increased efficiency and allows much greater boost levels reliably for long term abuse. Results show higher torque at lower revs and not dropping off as revs climb. With a higher pressure actuator can prevent unstable boost control at higher levels which eases tuning.
Check home page for stock and also check exchange process and conditions. (services)


---