EMAIL
CUSTOM TURBOS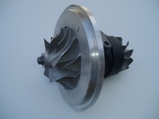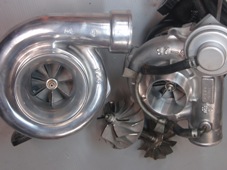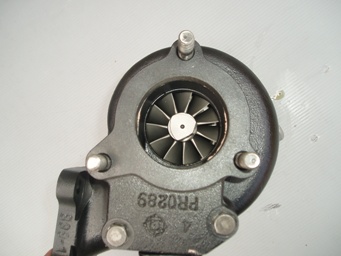 General High Flowing
As a general rule,nearly all turbochargers can be high
flowed but it depends on if a compressor wheel is available for it.
Basicly the compressor wheel is
the first option to replace then the turbine wheel followed
by wastegate porting and then Tubine housing
porting. All high flows do create more Turbo Lag due
to the larger sizes needed to spin up the rotor.
It's always best to enquire first to detirmine the level
of high flow and what purpose before sending the turbo in for the job.
Here are the available options and there estimated prices
Rebuild standard .............from $400
Includes:-
plus major components Fully overhauled including kit
(new o-rings ,seal,bearings)
Fully cleaned and dressed to appear "as new"
Fully balanced including core balancing and speed
testing.

---
High Flow-................................from $750

includes:-
Fully overhauled (as above)
Larger Compressor Wheel
---
High Flow-bothends.......................from $950

includes:-
Fully overhauled (as above)
Larger compressor wheel
Larger turbine wheel,cropped if
needed.
The extras available are:-
Ported Turbine Housing and
Wastegate.
360 degree thrust
Compressor Housing change
Ball Bearing conversion.

---
It is hard to quote a general high flow because everyone
does up their car differently and uses it for different
purposes.

SEND AN EMAIL TO GET A MORE ACCURATE
IDEA OF PRICE AND WHAT CAN BE DONE.
---